Your Dollars at Work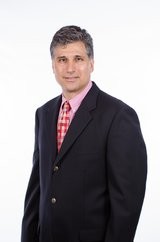 IN THIS SECTION, YOU MAY BE LEAVING THE POMPEI FINANCIAL GROUP WEBSITE AND YOU WILL BE VIEWING MATERIAL FROM OTHER WEBSITES THAT MAY NOT BE REGULATED BY THE NATIONAL ASSOCIATION OF SECURITES DEALERS AND THE SECURITIES EXCHANGE COMMISSION.
INFORMATION IN THIS SECTION IS NOT TO BE CONSIDERED A RECOMMENDATION OR AN OFFER TO PURCHASE ANY PRODUCT.
THE INFORMATION PROVIDED HEREIN HAS BEEN OBTAINED FROM SOURCES BELIEVED TO BE RELIABLE, BUT POMPEI FINANCIAL GROUP AND ITS REGISTERED REPRESENTATIVES OF CROWN CAPITAL SECURITIES, L.P. A MEMBER OF FINRA, MAKE NO REPRESENTATION AS TO ITS ACCURACY OR COMPLETENESS AND IT SHOULD NOT BE RELIED UPON AS SUCH. RONALD J. POMPEI AND CROWN CAPITAL SECURITIES, L.P. ACCEPTS NO LIABILITY FOR ANY DIRECT OR CONSEQUENTIAL LOSS ARISING FROM ANY USE OF THIS INFORMATION OR ITS CONTENTS.

Access Your Pershing Account



Securities offered through Crown Capital Securities, L.P., Member FINRA/SIPC


This article looks at the strategy behind the Fed's monetary policy shift and the potential consequences for consumers, investors, and the economy.

Spreading out payments for online purchases may be tempting, but shoppers should think twice before committing to installment purchases.

A letter of instruction could be just as important as a will to help loved ones settle an estate. Do you know what information to include?

Have you heard of the No Surprises Act? Taking effect in 2022, it helps protect consumers from large, unexpected medical bills. Learn more.
Determine whether you should consider refinancing your mortgage.

This calculator can help you determine how soon you can pay off your mortgage.

Estimate of the maximum amount of financing you can expect to get when you begin house hunting.